What We Do To Prepare Teeth for New Dental Veneers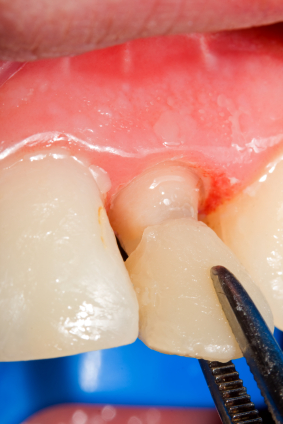 You may need dental veneers to change your tooth's shape, color, length, or to enhance your appearance. Other reasons may be to correct misalignments, tooth decay, chips, or breakage. Dental veneers come in various colors that match your natural teeth to give you a familiar feeling in your mouth. Whether for cosmetic or corrective reasons, placing dental veneers is a permanent and effective dental procedure. Proper tooth preparation is vital since it determines the durability of your veneers; the veneer lasts longer if there is adequate preparation before the treatment.


Teeth Preparation

The preparation of your teeth before placing dental veneers is a crucial stage. Initially, our dentist will examine your tooth to determine whether your teeth and gums are healthy enough for veneer placing, then kick off the process of preparation. The first step is to reshape your tooth's surface by filing it; the layer removed through filing is almost equal in thickness to that of the veneer. The trimming is necessary to ensure the veneer correctly fits and matches your teeth. Our experts then mold you a dental veneer made of either porcelain or composite resin, being keen that the shade resembles your natural teeth. Since the fabrication may take a few weeks, a temporary veneer is placed for a while as you wait for the actual placement.


Get Dental Venners

Dental veneers are a convenient corrective method for tooth disorders such as decay, tooth discoloration, and misalignment. The layer of porcelain cemented on it lasts for a long time, giving you a confident smile and improving your appearance. The process of preparing your teeth for veneers is quite easy and straightforward. Our qualified staff ensures that you get the premier services that you require. Visit our offices to gather all the necessary information you need about dental veneers.