Dental Cracks Can Quickly Lead to an Oral Infection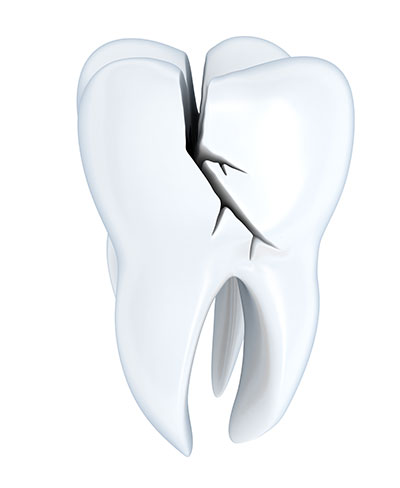 Patients with cracked teeth are urged to contact our office immediately. Even when there are no apparent symptoms, it is imperative that our team treat the cracked tooth as soon as possible. Cracks in a tooth expose it to further problems such as abscesses or even a full-body infection as the bacteria in an infected tooth spread from the mouth.


How a Cracked Tooth Leads to an Oral Infection

The outer layer of a tooth is enamel. When it is eroded via acidic materials or cracked via trauma, the underlying dentin is exposed. Dentin has multiple microscopic tubes which lead to the tooth's pulp. Harmful bacteria and other dangerous particles can travel through the dentin's tubes to the pulp, infecting the pulp and the entire tooth.


Treating a Cracked Tooth

There are multiple ways to resolve a cracked tooth. Bonding is a procedure in which our team fills the crack with plastic resin or a similar material. Crowns are caps that fit over damaged teeth; installing a crown typically involves reshaping the target tooth prior to installation. Root canals are performed when a cracked tooth either damages the underlying pulp or leads to infected pulp. Often, the installation of a crown follows a root canal. When the tooth or the underlying pulp are severely damaged, our team may have to extract the tooth and then replace it with an artificial tooth such as a dental implant or dentures.

If you suspect that one or more of your teeth are cracked, contact our office immediately. Depending on the severity of the cracks, our team may be able to get you in for an emergency appointment, and as always, we will do everything we can to help take care of any problems you may be experiencing.