Is It Safe to Ignore Teeth That Never Erupted Through Your Gums?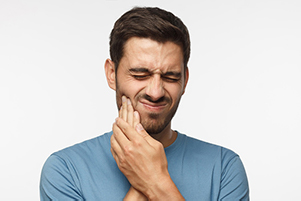 Generally, teeth that never erupt from the gums in the mouth are usually the wisdom teeth found in the back of the mouth. These teeth come in later in life and for some, they can cause problems.

However, when there are teeth in the mouth that have yet to erupt, then you might be wondering if something has to be done with these teeth in order to have better oral hygiene. In short, something does have to be done about them and here's why.


Why You Shouldn't Ignore Teeth That Haven't Erupted
When you have teeth that are stuck under the gums, this is going to cause a series of issues. If food and other bacteria get trapped under the gums, you are going to find yourself having a host of problems. This can rot down the teeth and it can lead to serious inflammation known as pericoronitis. This can become painful for the person, which is not something ideal when trying to smile, eat or talk.

When teeth have yet to erupt inside the mouth, speak with our office. We want to assess the situation and ensure that we remove the teeth that are causing the problems. We don't want you to get an infection because of something like this when it is something that can be taken care of sooner, rather than later. Oral infections can be dangerous and become serious quickly.

Our dentists are skilled and have dealt with numerous issues dealing with tooth eruption. If you're faced with this issue, you shouldn't let it be. Make sure to speak with us today, so we can take a look, so the situation doesn't become more serious. Even if you do not have pain or swelling currently, making sure to take care of the area is important before pain or swelling develops.